Why Proud Media?
Proud Media is the perfect balance between DIY media and a large agency. Hassle Free, Affordable and Easy. We are big enough (and have been around long enough!) to be experts in the industry, but we are small enough to give you the attention you deserve.
We can help you with your mainstream social media, website, graphic design, marketing collateral, branding and more – all without hiring a whole team. If it's media related, we do it and for everything else, we do it or have very talented partners who do!
Proud Media can buy all of your media or just some. You stay in total control of your spend – we're all about doing whatever you need so you feel comfortable.
We'll save you precious time by presenting an overview of all your options without all the meetings and phone calls from various reps. You can bounce your ideas off us and you'll get an honest, unbiased, industry savvy opinion.
We don't just punch in the numbers and recommend what gets spat out, we look at your strategy and your business requirements and recommend the RIGHT media for your campaign!
How does it work?
Think of us like a mortgage broker. Running around, negotiating with the banks to get you the best deal possible. Your mortgage broker is paid by the bank for bringing them your business but it costs you, the home owner, the same* (if not better) than if you had done all the hard work yourself. Not only did you save yourself plenty of time, you also had years or experience to draw on to ensure you got the right product for your specific requirements and needs.
We are the same. We have no affiliation with any particular media supplier. Our loyalty is with you and ensuring you have the product you need, at the right price without all the leg work. Simple…pain free media! (Yes, we know it sounds too good to be true!)
Additionally, you'll always be dealing with your senior account manager, we're here to ensure you know that your media is our number one priority.
No Extra Cost to your Business
Save yourself time and hassle
Get the perfect media schedule for your campaign
The more people saw our ads, the more our business grew. Working with the Proud Media team is one of the most rewarding experiences I have had as a business owner…I would highly recommend Proud Media to any business for advertising whether it be television, radio, print or digital. Tom Jeanes
We were recommended Sharon and the Proud Media team through a mutual business partner. We've been impressed with Sharon's ability to pay attention to the small detail, her ability to be highly organised, and to negotiate us some cracking rates. As a business with many moving parts, Sharon always follows up, and most importantly, we feel that she has our best interests at heart. 
Simon Clarke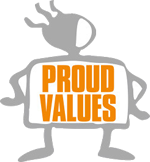 We pride ourselves on providing the best Pain Free service to our customers and adhering to the following values in all of our endeavours:
Professionalism
Accountable
Integrity
No Surprises
Friendly & Approachable
Responsive
Exceed Expectations
Easy
….P.A.I.N.F.R.E.E!